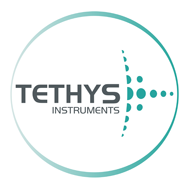 Founded in year 2002 – Tethys Instruments is a leading global provider of gas and water on-line analysers for environmental applications. Headquartered in France, our distributors worldwide and us provide top-class service and instrumentation for environmental monitoring. Our technology based on UV spectroscopy offers unparalleled reliability and very low operating cost. Our new generations of gas and water analysers based on high speed digital signal processors provides unsurpassed performances in terms of response time, repeatability, ease of use, reliability.
          ก่อตั้งขึ้นในปี พ.ศ. 2545 – บริษัท เททิธส์อินสตรูเมนต์สเป็นผู้นำด้านการวิเคราะห์ก๊าซและน้ำแบบมืออาชีพชั้นนำของโลกสำหรับการใช้งานด้านสิ่งแวดล้อม สำนักงานใหญ่ตั้งอยู่ในประเทศฝรั่งเศส เรามีบริการชั้นยอดและเครื่องมือสำหรับการตรวจสอบด้านสิ่งแวดล้อม เทคโนโลยีของเราใช้รังสียูวี มีความน่าเชื่อถือและค่าใช้จ่ายต่ำมาก เครื่องวิเคราะห์ก๊าซและน้ำรุ่นใหม่ที่ใช้โปรเซสเซอร์สัญญาณดิจิตอลความเร็วสูงให้ประสิทธิภาพการทำงานที่ยอดเยี่ยมในแง่ของเวลาในการตอบสนองการทำซ้ำความสะดวกในการใช้งานความน่าเชื่อถือ
         Supmea is committed to industrial process automation sensors and instrument since its establishment for decades. The main products are water analysis instrument, recorder , pressure transmitter ,flowmeter and other field instrument.  By offering a super qualified products and one-stop-service, Supmea has been worked in industries as widespread as oil & gas, water & wastewater,chemical & petrochemical in more than 80 countries, and will take further efforts to become closer to its customers to respond quickly and effectively to their demands.
           Supmea is making constant efforts to establish strong partnerships with distributors world widely, integrating itself into the local innovation  system and meanwhile contribute to global technological innovaftions
          Customer focused, Supmea will continuously be committed be committed process automation sensors and instrument, playing an indispensable role in supporting world industries more intelligent and efficient